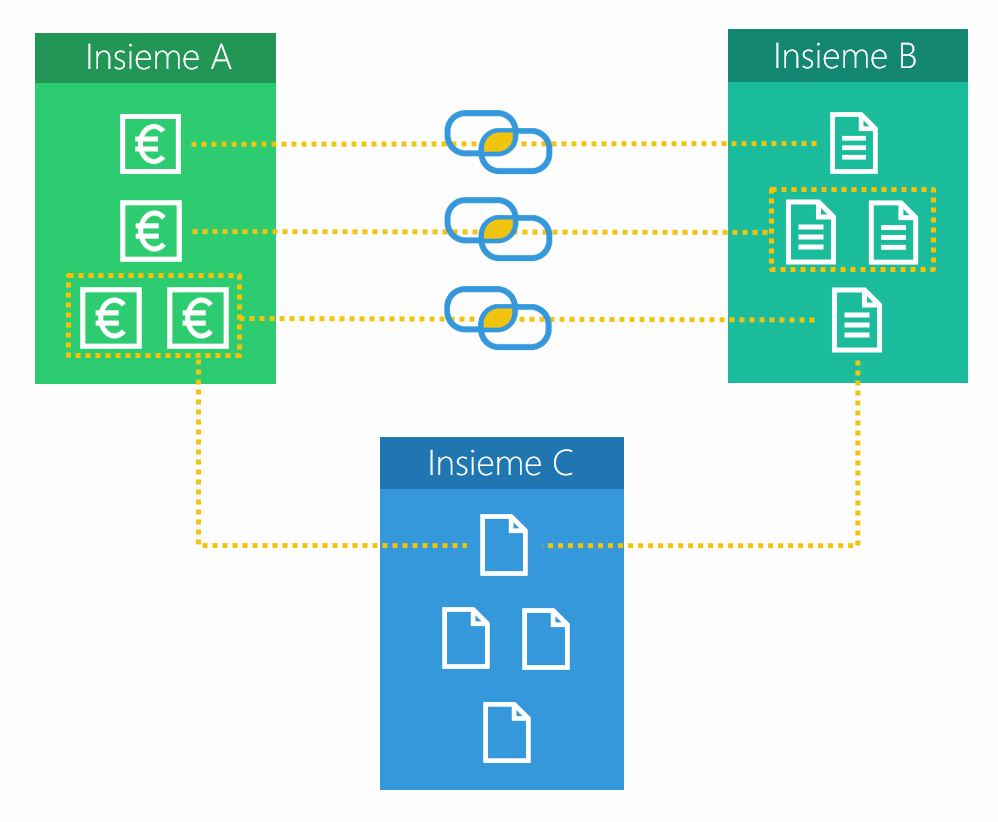 K Linx is the SMART RECONCILIATION PLATFORM that makes digital, efficient and simplifyed the RECONCILIATION.

The heart is an intelligent engine that create links between entities of a set (A), i.e. financial flows and entities of a set (B), i.e. account receivables, directly or going through a third set (C).
The K Linx's goal is :
– Match every incoming payments with its account receivable;
– Account the entry, integrating with the main ERP through files, services or RPA technology.
---
Main functionalities
The innermost components, based on Artificial Intelligence, are able to correlate the data records belonging to a dataset A with the records belonging to a dataset B.
The records for which the match criteria have been satisfied are considered reconciled.
This applies to any pair of related datasets, and financial reconciliation is one of the possible USE CASES.
---
Give efficiency to your back-office process
ACQUIRE
Digital Bank account balance (downloaded from remote banking);
Account receivables from Account or Billing System.
LINK
Automatic match of revenue transactions with related receivables. All that is not automatically matched can eventually be managed with manual matching functionality offered by the system.
ACCOUNTING
A further automatic accounting process produces for the accounting system the income receipt entries.
Integrating K LINX into your systems is simple to say the least:
✓ The financial flows (dataset A) can be provided by the customer, or acquired automatically by K Linx in AISP mode (authorized access to – current accounts).
✓ Any payment specifications (dataset C – specifications, payment notices and mandates, manual bill scans, etc.) are acquired by K Linx from appropriate folders.
✓ The receivables (dataset B) can be supplied in batch mode or via web-service.
✓ Finally, the return flows to the ERP system can take place in massive batch mode or via web-service.
For other types of reconciliation / correlation / balancing of pairs of flows, the integration is even more immediate and can be done simply by uploading the two flows to be compared.
---
Use cases
Do you have questions, would you like to learn more or simply some curiosity?